Mazda CX-9 Denton Frisco Lewisville TX
2017 Mazda CX-9 in Denton Frisco Lewisville TX Dealer For Sale
Classic is your Mazda Dealer for the 2017 Mazda CX-9


How much does a new Mazda CX-9 cost?


Starting Price Is Only




$31,520!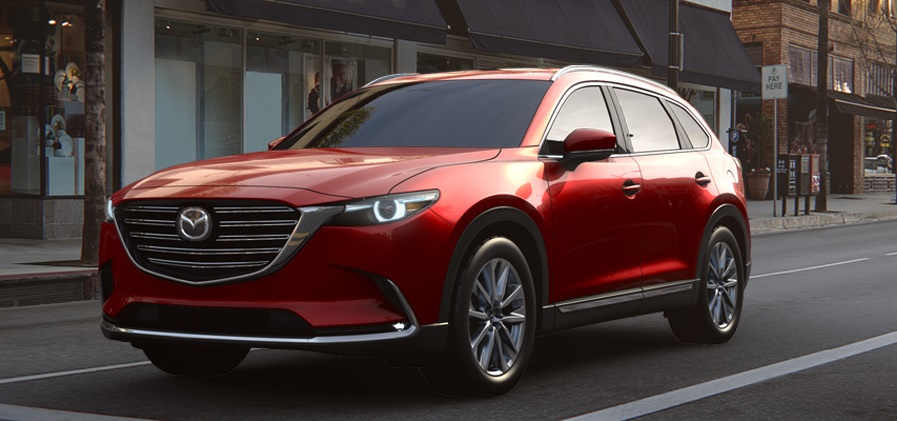 The all-new 2017 Mazda CX-9 in Denton Frisco Lewisville TX is in a class all its own. Very classy, extremely innovative, and supremely capable; this SUV is perfect for a night out on the town or for a weekend getaway in the woods. No matter where you want to go, the CX-9 will deliver and offers an abundance of standard and available features to help you get there. Safety, comfort and convenience were all taken into account when designing this vehicle, and you can be assured that you get the best of all three when you get behind the wheel. You don't have to worry about power with the 3.7L DOHC V6 engine, and paired with a 6-speed transmission, you get great fuel efficiency as well. Some of the great technology features you get are Bluetooth hands-free phone and audio controls, HD Radio, a 5.8-inch color touch screen display and available navigation. You also get the benefits of a sturdy, elegant exterior which sports bright halogen headlights with the available auto-off system, a roof mounted spoiler and stylish 18-inch wheels. Safety and security is important as well, which is why Mazda also offers a number of features both standard and available that help to keep you and your passengers safe. For more information on what this fantastic vehicle has to offer, please take a look below to get a better idea of what the CX-9 has to offer you.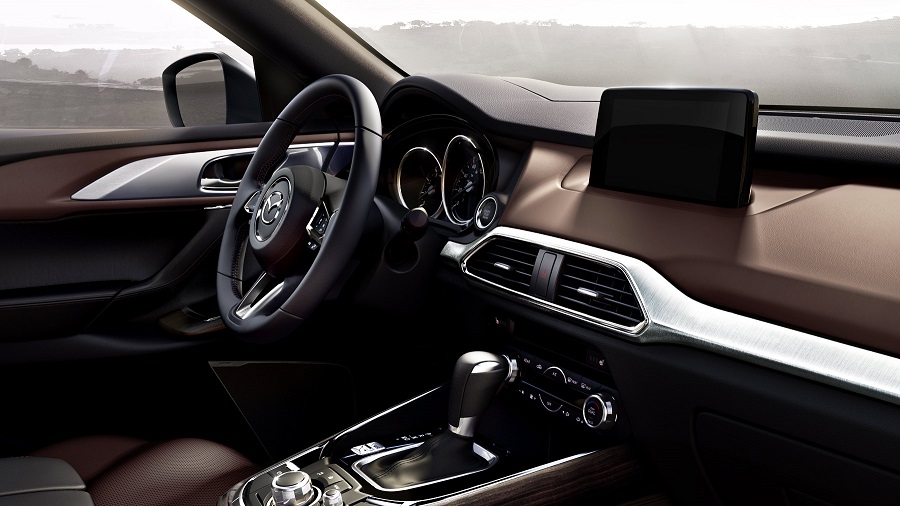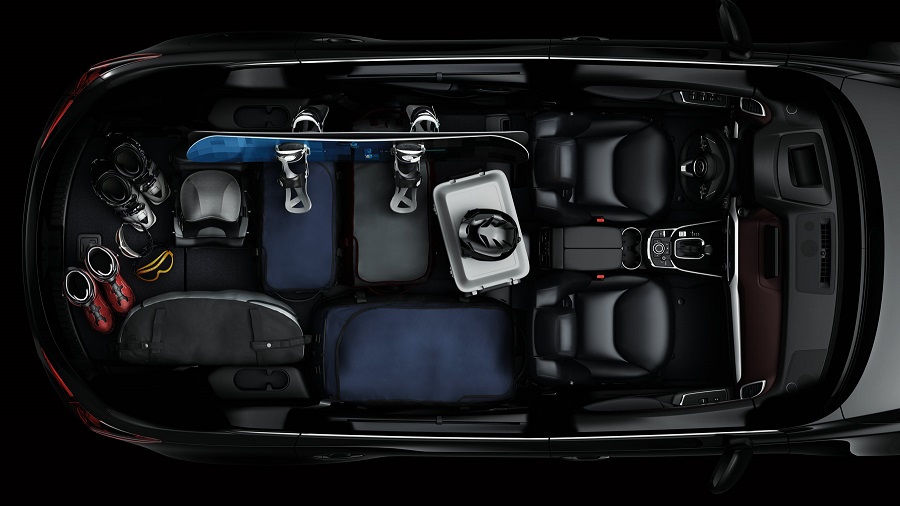 Luxury and class are two words that come to mind when you take a look inside of the 2017 Mazda CX-9 in Denton Frisco Lewisville TX. With an impressive 139.4 cubic feet of passenger volume and up to 100.7 cubic feet of cargo volume as well as fold down second and third row seats, your storage options are almost endless. This spacious SUV comfortably seats seven and comes standard with cloth seats as well as your choice of leather-trim and heating options. Other interior features you can enjoy are the hands-free Bluetooth audio system and cruise control with steering wheel controls. With the available Mazda Connect infotainment system as well as available internet radio connectivity and optional 9-inch rear seat entertainment system with DVD player, you never have to worry about the kids being bored on long drives. Comfort, convenience and more than a dash of luxury, you will definitely not be disappointed with all of the fantastic features this vehicle has to offer. With just a few of the interior features listed here, there are plenty more that there just isn't room to list, which is why we encourage you to stop by and take a look at the CX-9 for yourself and see what you didn't even realize you were missing.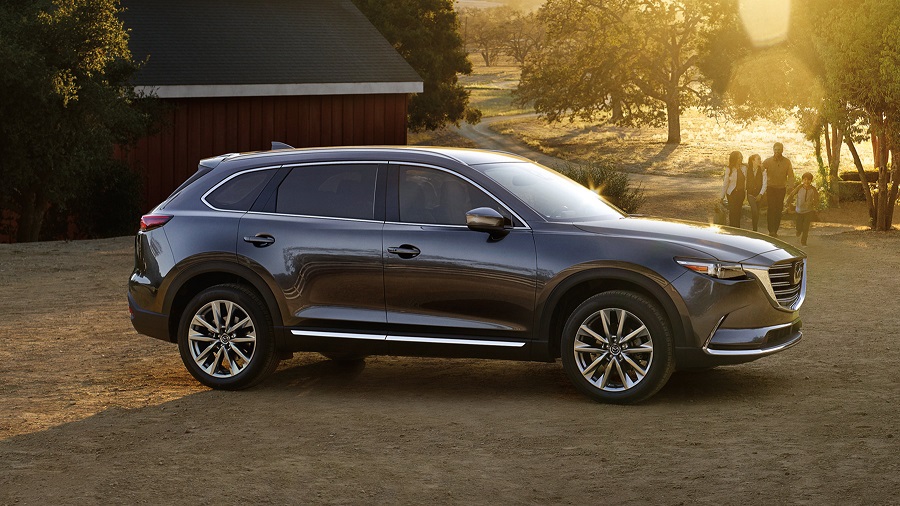 The exterior of the all-new 2017 Mazda CX-9 in Denton Frisco Lewisville TX exudes a sense of class and luxury that a lot of SUVs just don't have. Strong, fluid lines run from the newly redesigned grille and super-bright halogen headlamps (with available high intensity discharge headlights and LED daytime running lamps) all the way to the rear, giving it a sleek sophisticated look that is sure to grab attention no matter where you take it. Not only does the exterior look great, but it comes with a number of convenience feature as well, such as dual-power side mirrors with available side-marker turn signal lights with heated option. That's not all this vehicle has to offer though. Mazda offers the CX-9 with a number of additional options that are sure to please even the choosiest of customers. You can also enjoy the added benefits of awesome available features such as the power open and close rear liftgate, rain sensing variable intermittent windshield wipers, and the power one-touch-open sliding glass moonroof with sunshade. Just a few of the key features are listed here, but if you would like a comprehensive list of all of the standard and available exterior features this SUV has to offer, please feel free to contact a member of our friendly staff who will be happy to help you with anything you want to know. Why wait? Give us a call today!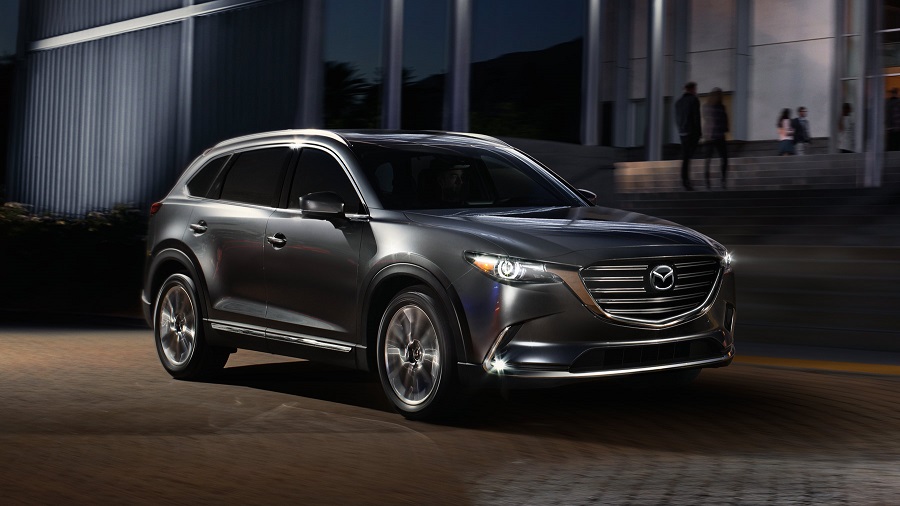 You have already been given a pretty good idea of what a spectacular vehicle the 2017 Mazda CX-9 in Denton Frisco Lewisville TX is, both inside and out, but that's not all there is to it. Mazda knows that its drivers are not only looking for good looks or even just performance and technological capability. They know you also want the peace of mind in knowing that your drive is also as safe and secure as possible for you and your passengers. That is why they offer the very best in safety and security as well. The body is built super-tough using Triple H body construction as well as side impact door beams. The advanced airbag system offers front airbags with sensors that measure both passenger weight and driver's seat position. Passengers are protected as well with front side-impact airbags and air curtains with rollover protection. Not only do you have the comfort of knowing that you and your passengers are safe within the confines of your vehicle, but you can also have peace of mind knowing that Mazda doesn't stop there. Other features that come standard on the CX-9 are an anti-lock brake system with electronic brake-force distribution, dynamic stability control and traction control system and even roll stability control. When it comes to safety, Mazda delivers nothing but the best, and even offers you some available extras such as the rearview camera, blind spot and cross traffic monitoring. For a full list of all of the great safety features this vehicle has to offer, including features not listed here, please give one of our specialists a call and they will be happy to help you out with anything you may want to know.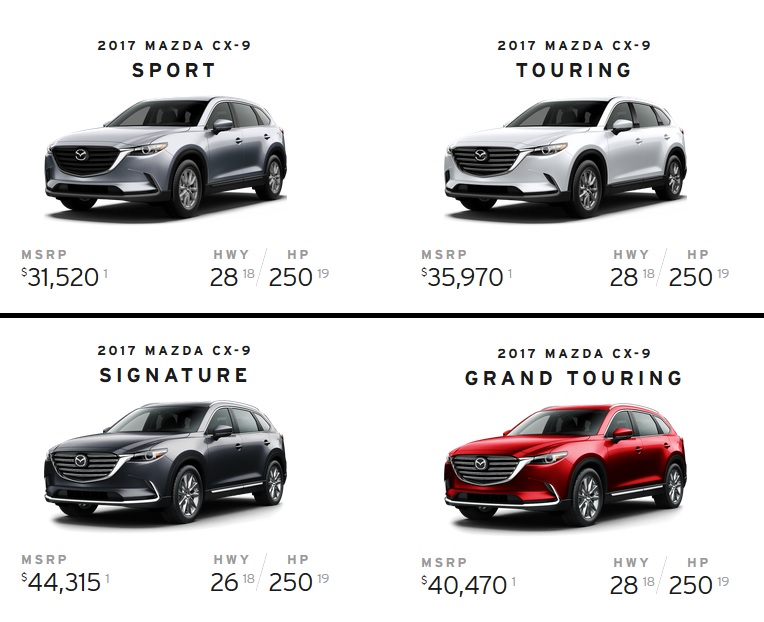 One thing Mazda knows is that their drivers know what they want, and not every Mazda driver is going to want the same thing out of their vehicle. That's why the 2017 Mazda CX-9 in Denton Frisco Lewisville TX is now offered in four different trim levels with a number of additional options and features to make sure you get all of the elements you want and none that you don't. Take a look below to see which one is the right fit for you.

Sport - The Sport level trim is perfect for those of you who are new to Mazda's SUVs or who are just more budget driven. This vehicle is loaded with a ton of features that are sure to help you get to where you want to go in comfort and style. Some of these features include, 18-inch aluminum alloy wheels, brightly illuminating halogen headlights, dual power side mirrors. Bluetooth audio, cruise control, a spacious interior and a myriad of safety and security features. Comfortable and reliable with plenty of convenience features, this is anything but a "baseline" vehicle.

Touring - Priced at just a fraction more than the Sport model, the Touring model is for those who want a little more out of their SUV. Coming with all of the great features of the Sport level, the Touring you offers you a few additional features such as heated side mirrors with side-marker turn signal lights, rearview camera, backup sensors, an eight-way power driver's seat, and leather trimmed heated front seats. This level is for those who don't necessarily want everything, but do still enjoy some of the nicer features the CX-9 has to offer.

Grand Touring - If you are the type who refuses to settle for anything but the best then the Grand Touring model is the one you want. Including all of the amazing features from the Touring model, you get many more additional features which include 20-inch aluminum alloy wheels, Bi-Xenon high intensity discharge headlamps with LED daytime running lights, rain sensing windshield wipers, auto-dimming rearview mirror, driver's seat memory and alarm system to name a few, and there are more where that came from.

In addition to the three trim levels above, Mazda also offers its drivers a number of additional packages and individual, stand-alone options to truly customize your new CX-9 to fit your own sense of style and personality. If you love what you see here, you will be thrilled when you actually see it in person. Contact a member of our knowledgeable staff today with any questions you may have, or schedule a test drive to see what makes this such a superb vehicle.